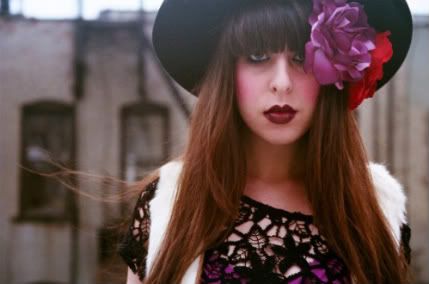 Even though I'm long out of high school, my friend Kimme will always be one of the cool kids to me. Kimme and I went to high school together but we were a grade apart. Even though we had to wear school uniforms Kimme always managed to stand out and not in an obnoxious way, more like in a, "Hey who's that cool chick with the Chrissie Hynde bangs?" way.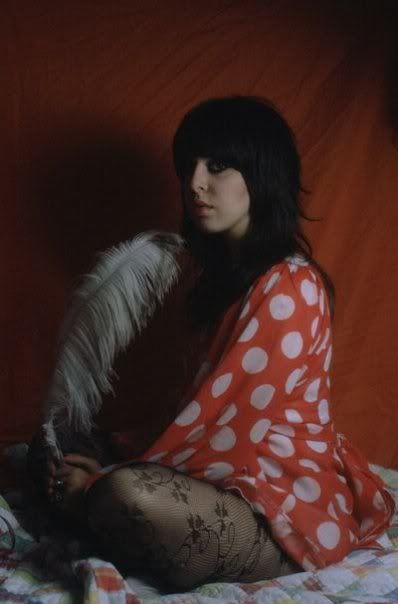 I'm always envious and amazed of people who know their style and have it down. Maybe you've noticed that the photos I put on this blog are of people whose style I wish I had: Cher (mostly 60s era Cher), Audrey Hepburn, Brigitte Bardot, Lou Doillon, et cetera. I'm still trying to find my personal style but Kimme is rock solid. The way she dresses reminds me of a mixture of Sable Starr, Joan Jett and Molly Ringwald in every movie.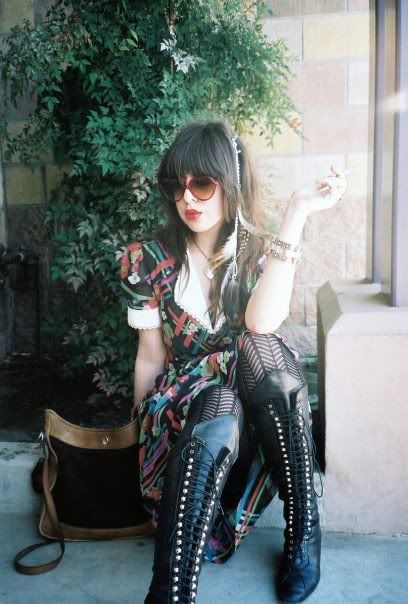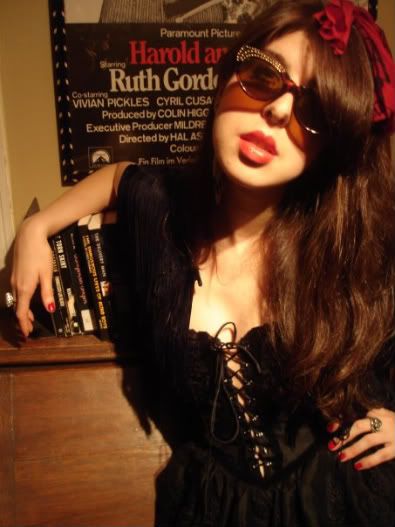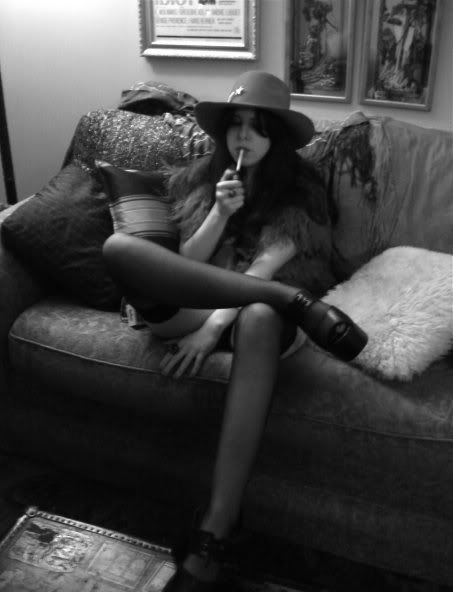 Lady GaGa and Kimme remind me that you should always dress for you. Really. If you want to wear a latex dress, wear it. If you want to over accessorize, do it. If you want to wear a Donald Duck costume (I'm looking at you, Elton John) put it the fuck on and rock the fuck out of it. Sometimes I think I have to dress for men because that will help me find one (and sometimes I do because it's just so easy to dress for men: tank top, preferably a white one with a black bra underneath, some great fitting jeans, heels and that's it) but I realize that what's going to help me find a man, find anyone, is confidence. And my confidence is going to hit when I feel totally comfortable in what I'm wearing, and that's going to be something that I chose for myself because I love it. It also helps when I'm drunk.

Kimme with her friend Dylan.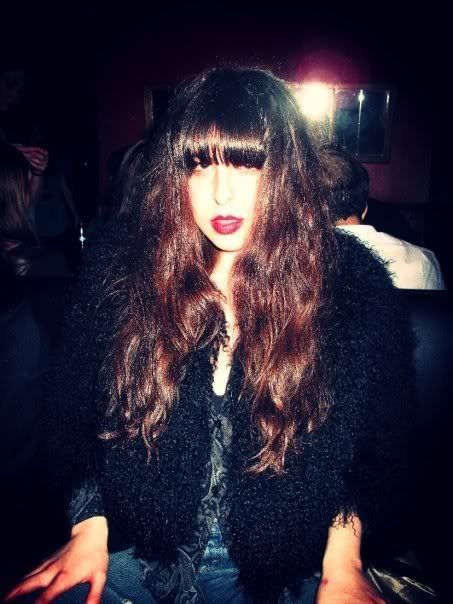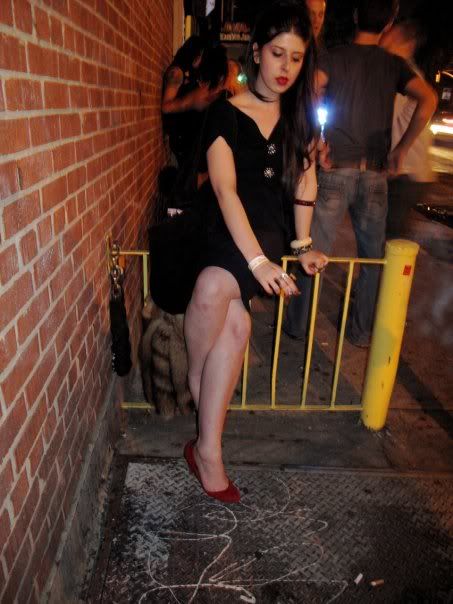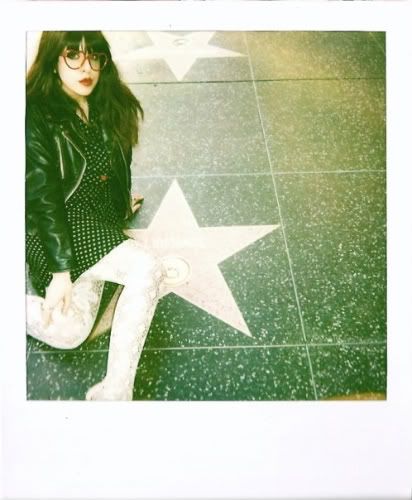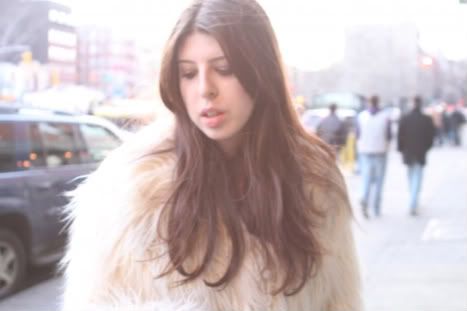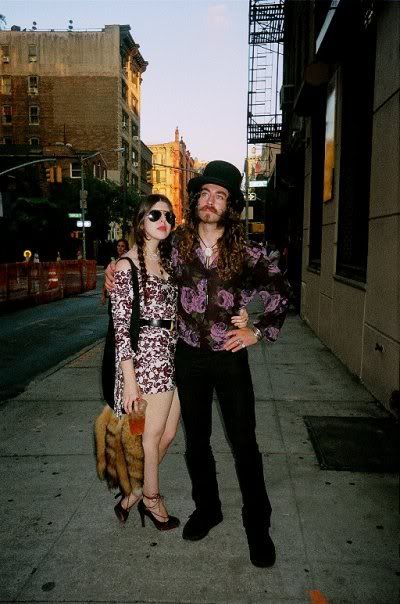 Kimme, in a dress she designed, with her boyfriend Richie.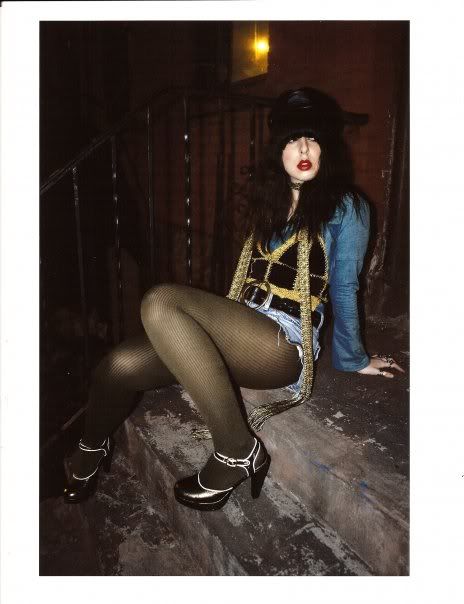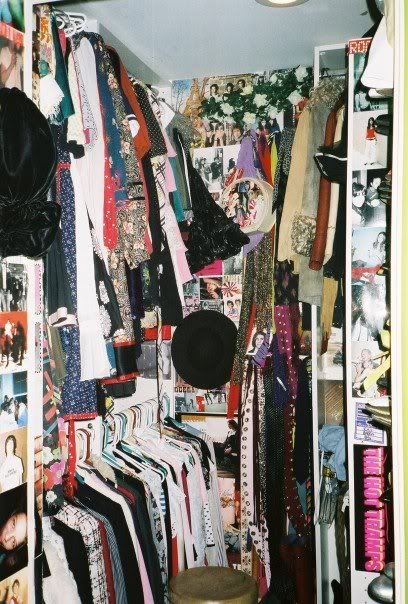 Kimme's closet in 2005.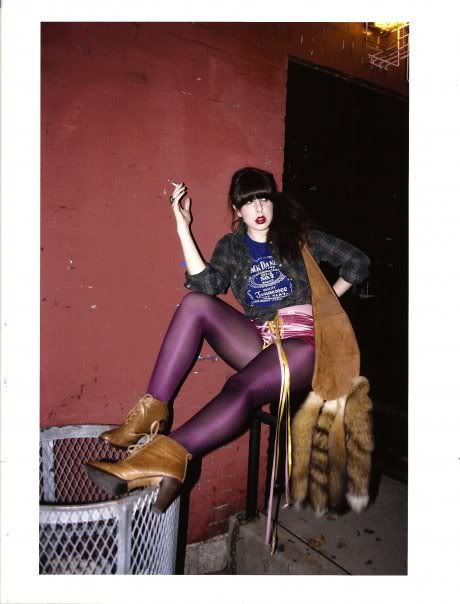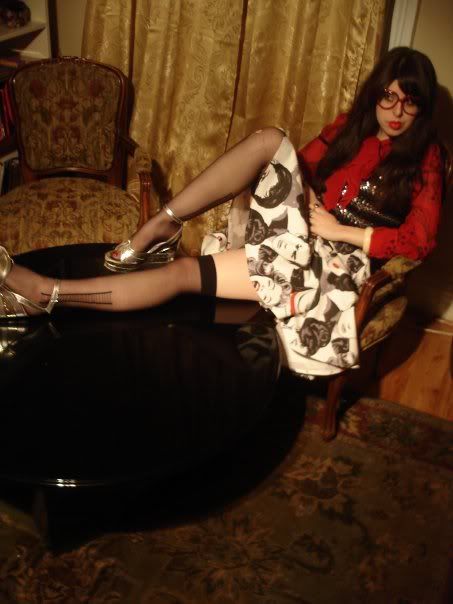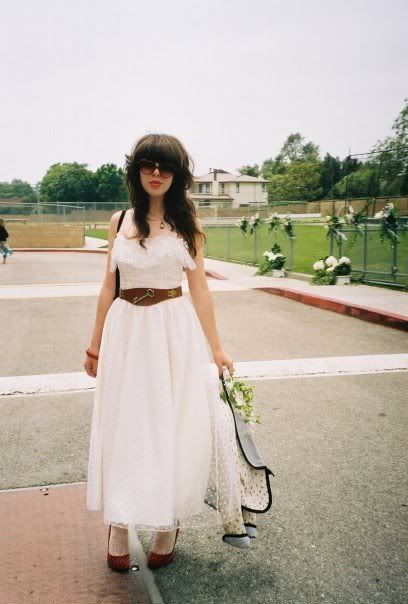 Kimme at high school graduation. We all had to wear white dresses and I love the dress she chose and how she accessorized it in a way that was totally hers. She could wear this again. But I don't think she ever wears the same thing twice.
Thus, one of my resolutions (and how are we doing on those? Remember, we're working on them now, before January 1st, because we're awesome!) is to develop my personal style and not give a monkey what anyone thinks. No more dressing for men, friends, or the people who fall somewhere in between.
Drive-In Saturday — David Bowie
Baby It's You — Smith
Le Marchand D'Amitie — Les Fleurs De Pavot
Charles — Pony Up
Barracuda — Heart
Then He Kissed Me — Sonny & Cher
Dead — Dana Gillespie
Suzanne — Francoise Hardy
Shattered — The Rolling Stones
Paris De Loin — Poney Express
TV — Darlings
She's A Rainbow — Fuck